design

Finding the perfect look for your office is one thing, but coordinating your office furniture into the right design that maximizes your space, is ergonomically sound, and still functions efficiently is another. That's why you need an expert who knows office furniture.
Using Giza design software and relying on our vast array of office furniture choices, our team of office furniture design experts will guide you through the process from start to finish.
Why Choose Great River Office Products?
Design experts
Procurement
Installation anywhere in the continental United States
Project management. We coordinate and manage your project so you're free to run your business.
To schedule your in-person consultation with one of our office furniture experts call us at 651-293-1135 or toll free at 877-793-1135. Whether your office is in the Minneapolis/St. Paul area or across the country we will be able to help you with all of your office furniture needs.
Great River Office Products is your complete answer for office cleaning supplies, office products and office furniture. We have fast shipping across the country and deliver in the Twin Cities Metro areas of St. Paul and Minneapolis, MN.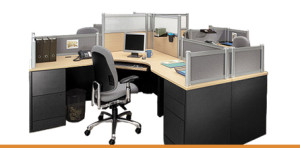 Friendly, knowledgeable sales staff and customer service department available to help you with all of your office supply needs or questions.
Save